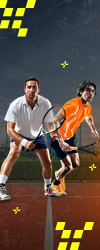 Bill Corbett is all about encouraging parents and teachers who don't believe in shutting children down in the name of discipline. Instead, he implores them to be open to modernized approaches to raising children and not give up, even if it's just them.
Some parents and teachers believe that they need to build a relationship with their wards, giving them what it takes. However, they get frustrated when they don't see the results they want, making them wonder if that's the right way. Bill Corbett suggests that they may be missing some important tools as a caregiver, which will change everything if they realize and apply them. They'll start seeing the cooperation they desire to flow more seamlessly at home or in the classroom.
The path of least resistance is the easier route to training children, and adults often take it. It becomes easier to take when they see that that's how everyone else is doing it. Most of the time, the frustration adults pour on children is from the increasing personal pressure they feel every day. Thus, they automatically pass the feeling of inadequacy, among other emotions, on to children through discipline.
People who realize this is unfair to children need some motivation and inspiration to do better. They need a little push to stay the course by using the best practices to raise cooperative and capable children.
Who Is Bill Corbett?
Bill Corbett is a husband to a beautiful woman, Elizabeth, with two grown children, two grandchildren, and three stepchildren. He is an award-winning professional speaker and author that teaches everything from leadership to improving communication skills. He has remained a force to be reckoned with since he started speaking in 1995. He has taken stages across the United States to give keynote speeches, and brief lectures, and hold training events.
He produces and hosts his television show while contributing to network television affiliates simultaneously. Besides the syndicated column he writes, Bill Corbett is credited for producing the Top-Notch Presentation Skills training video. Along with lecturing on leadership, he coaches individuals who want to develop their speaking business skills.
Bill's latest book responds to the comments and remarks individuals give after his speeches. In the book, he speaks to people who tell him, "I want to speak; be as good as you are." In the book, he provides a blueprint, giving step-by-step instructions on reinventing oneself. He also explains how one can use their expertise to start a speaking business, showing and shaking the world with their passion.
Bill's Achievements: Why Is He the Best Man for the Job?
Bill Corbett is a member of the National Association for the Education of Young Children (NAEYC) and the American Psychological Association (APA). He is also a member of the North American Society of Adlerian Psychology (NASAP) and the National Children's Alliance (NCA). Furthermore, he has been a parent educator and training director for twelve years with the International Network for Children and Families. He also holds a spot on the Resource Advisory Committee of Attachment Parenting International (API).
Worthy of mention is that Bill created and hosted the popular Parent Talk, which airs on ClearChannel's WLAC 2510 AM in Nashville, Tennessee, a popular radio channel. He also produces and hosts Creating Cooperative Kids, a public access television show, creating and presenting behavior programs for top companies like Dollar General.
Workshops, Classes, and Teaching Methodology
Bill's teaching methodology was inspired by the studies of two brilliant psychologists, Alfred Adler and Rudolf Dreikurs. The methodology is centered on the approach that a solid understanding of the reasons behind children's actions is needed for effective discipline. His theories and methods are closely related to the teachings in the New Testament and are based on firm and respectful discipline.
His classes and workshops are centered on helping professionals and parents look through their "Discipline Toolboxes" and check what they have there. Then, he helps them evaluate the fact that many of the tools are outdated and no longer effective. Parents and teachers need a different approach to raising responsible and capable children in today's world. Likewise, people in charge of training children need to understand and admit that they need different tools. By working closely with parents and professionals, Bill Corbett helps them rebuild their "Discipline Toolbox," replacing the archaic tools with more effective ones that truly work today.
What Professionals Are Saying About Bill Corbett?
Bill has held and been invited to several workshops to speak to parents and professionals. According to the report in these meetings, the response to his presentation is always phenomenal, with his audience engaged. Every individual under his teachings took notes and even stayed after the seminars to ask questions. In addition, he provides simple but effective tools parents can use to deal with tricky disciplinary issues and parental sanity.
Richard J. Knoll, the President, and CEO of TEAM (Training, Education and Manpower Inc.), comments on Bill's exceptional conveyor of skills and understanding. Amy Witbro talks about how Bill spoke to over two hundred parents and professionals; at the end, everyone was laughing and crying. He truly understands the reality that families live with every day, making it easy for his parents to relate to him. In addition, his class offered parents many excellent suggestions for handling power struggles.
Meanwhile, Terry Trask refers to Bill as a superb teacher with a unique ability to convey new information and engage an audience. Finally, Louise Cameron and Gail Porter refer to Bill's keynote speech at the Northern Westchester Nursery Directors Group as entertaining and uplifting. They comment on the speech's enlightening and informative prowess and how it contributes to the success of today.
Conclusion
Bill Corbett is highly recommended by professionals and parents alike for organizations with teachers and parents who need encouragement. With his years of expertise in teaching children discipline, he brings concrete and new strategies to make things easier. He is known to build motivation and confidence among teachers with excellent teachings patterned to serve teachers and parents. He is easy to work with, professional and organized, and always ready to give his best.